iFlourish & Self-Care Tech Offerings at CAPS

iFLOURISH represents UC San Diego CAPS' commitment to innovative, self-guided technology programs that provide mental health at your fingertips. As part of the Tritons Flourish Initiative, CAPS is offering several online-based programs for mental health that provide evidence-based intervention and interactive help at all times. All tools are FREE, anonymous, and only available to UC San Diego students. You don't have to be a CAPS client to signup.

The descriptions and links to signup are below. Please be sure to use your UC San Diego email address to get access. All programs are anonymous, and CAPS does not track your usage. All are desktop, mobile, or tablet-friendly! Each tool provides a little something different, so you can signup for all of them for comprehensive wellbeing.

Headspace for Tritons is here! The popular mindfulness app and all its upgraded "Plus" features, is now FREE for registered UC San Diego students!
Be kind to your mind! Headspace is one of the most popular mindfulness apps (40 million users) that teaches you how to meditate in your everyday life. Meditation has been shown to help people stress less, increase focus, and sleep more soundly. Headspace will teach you the life-changing skills of meditation and mindfulness in just a few minutes a day! Use anywhere, anytime. This membership unlocks Headspace Plus, which includes hundreds of meditations and exercises for sleep, anxiety, focus, and fitness. Sign up using your "@ucsd.edu" email account. Start meditating today!
ALL Headspace Plus features UNLOCKED for Tritons
Everyday mindfulness and meditation for stress, anxiety, sleep, focus, fitness, and more.
Find out what mindfulness can do for you in just 3 minutes a day. Use anywhere, anytime.
Reduce stress and increase resilience. Start meditating today!
Create account/login using your @ucsd.edu email address (be sure to use "@ucsd.edu" only, and not a department name in front of ucsd.edu)

NOTE: Students must be enrolled and paid student fees for the current quarter to be eligible
Instructions
When prompted, choose "No, I do not have an account" if you are new to Headspace or "Yes, I have an account" if you have an existing Headspace account.
If you answer no, please go ahead and sign up for a new account. If the answer is yes, login to your existing account.
Enter your eligible email — you will then receive a link to activate the subscription.
Click the "Verify" button in the activation email to activate your new membership.
Please note: If you are unable to enroll using the steps above, please clear the cache by following these steps.
For more help following the steps above, please view the video tutorials below: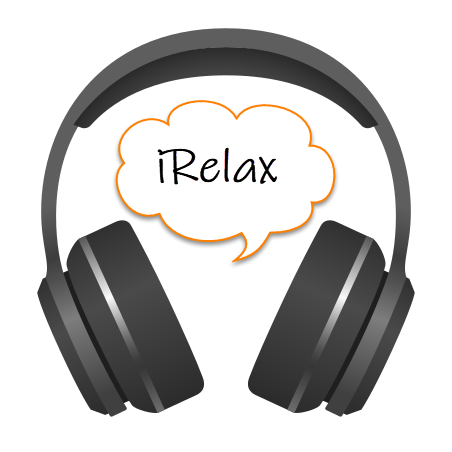 iRelax, you relax, we all can relax! Below are audio relaxation recordings. These mp3 downloads were recorded by CAPS staff. We also have a selection of recordings in other languages.
iRelax audio in English (mp3)
iRelax audio in additional languages (mp3)
Free Online Mental Health Screenings

You can take an anonymous online mental health screening for the following areas: