May is Mental Health Awareness Month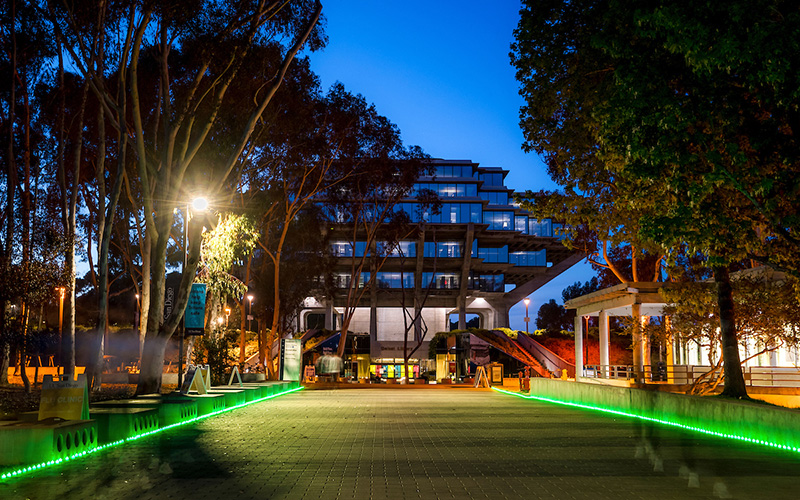 Photo by Erik Jepsen/University Communications
May is Mental Health Awareness Month is almost here! See below for our special events and groups being offered for May. 
May Major Events
Tritons Flourish @ UC San Diego
The kick-off event for May is Mental Health Awareness Month (MMHM) will be "Tritons Flourish @ UC San Diego." On Tuesday, May 2nd from 11am-2pm, students can come by the Price Center Plaza to pick up a green ribbon in honor of MMHM and participate in activities such as writing gratitude letters, participating in "sensory stations" at The Zone, enter a free raffle, and learn about the benefits of positive psychology.
Move for Mental Health
"Move for Mental Health" is another featured event which is a week of movement-based classes (May 1st–May 5th) highlighting the benefits of physical activity on mental well-being. Students can attend a variety of designated classes, learn about mental health resources on campus, and pick up free swag.
Monday, May 1
Tuesday, May 2
Wednesday, May 3
Thursday, May 4
Friday, May 5
Podcast on Suicide Prevention with Dr. Tiffany O'Meara
May is Mental Health Month Calendar
iFLOURISH represents UC San Diego CAPS' commitment to innovative, self-guided technology programs that provide mental health at your fingertips. As part of the Tritons Flourish Initiative, CAPS is offering several online-based programs for mental health that provide evidence-based intervention and interactive help at all times. All tools are FREE, anonymous, and only available to UC San Diego students. You don't have to be a CAPS client to join. Go to the iFlourish page to sign up for programs, including the popular mindfulness app Headspace!
Well-Being and Mental Health Handouts
| | |
| --- | --- |
| Current Offerings | |
| Flourishing Handouts | |
| Self-Help Worksheets | |
| Dealing with Stress during Difficult Times | |
 

CAPS iFlourish Tech Offerings provide students with technology, app-based self-help resource. All services are FREE to students:

 

UC San Diego Recreation provides daily videos that help enhance our overall well-being and help us get up and out! This is a daily email sent at 10am, 12pm (Learn @ Lunch) and 2pm that provides instructional exercise videos you can follow from the comfort of your desk, office, or home. Additionally, there is a Learn @ Lunch series that reviews a variety of well-being topics to help you flourish. Click the link to subscribe to these videos! 

 

The Greater Good Science Center at UC Berkeley conducts cutting edge research on well-being and provides the results to the general public. The Greater Good Magazine provides biweekly articles, videos, podcasts and a monthly happiness calendar that are relevant to well-being. This is a great way to stay connected, access the newest research and learn new tips to enhance your well-being. Sign up for the Greater Good Magazine today! 

 

UCSD Health Promotion Services created a podcast called, "Live Well, Be Well" that focuses on overall wellness. Some of the topics that were covered include: stress management, sex and relationships, alcohol and cannabis, and various other topics. This is a great resource to help you feel connected and find new ways to live a life of wellness! 
Programs for Faculty and Staff through FSAP
The Faculty and Staff Assistance Program (FSAP) is offering special programming in May. For more information, visit the FSAP website.
UCSD Center for Mindfulness – Free Meditation Classes
UC San Diego Center for Mindfulness (CFM) provides free, daily, and live meditation practice sessions and resources. Since March 2020, over 31,200 participants from all over the world have practiced with CFM. More info below: